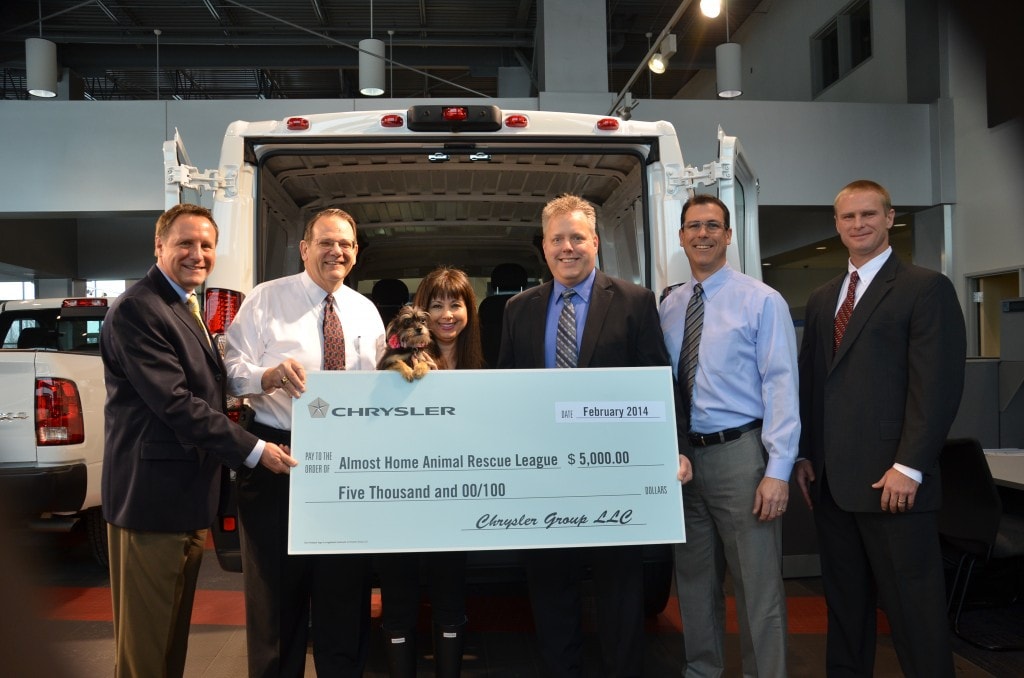 Chrysler's "Work Like a Pro" contest, sponsored by Chrysler Commercial Vehicles and Ram Commercial impacted the future of a deserving young business with $5,000 and a new 2014 Ram Promaster.
Out of the 1,500 entries from independent organizations and small businesses, only ten submitted entries were selected to be voted upon as this year's winner. After a voting pannel deliberation, the winner was announced as Southfield, Michigan's own Almost Home Animal Rescue, founded by
Gail Montgomery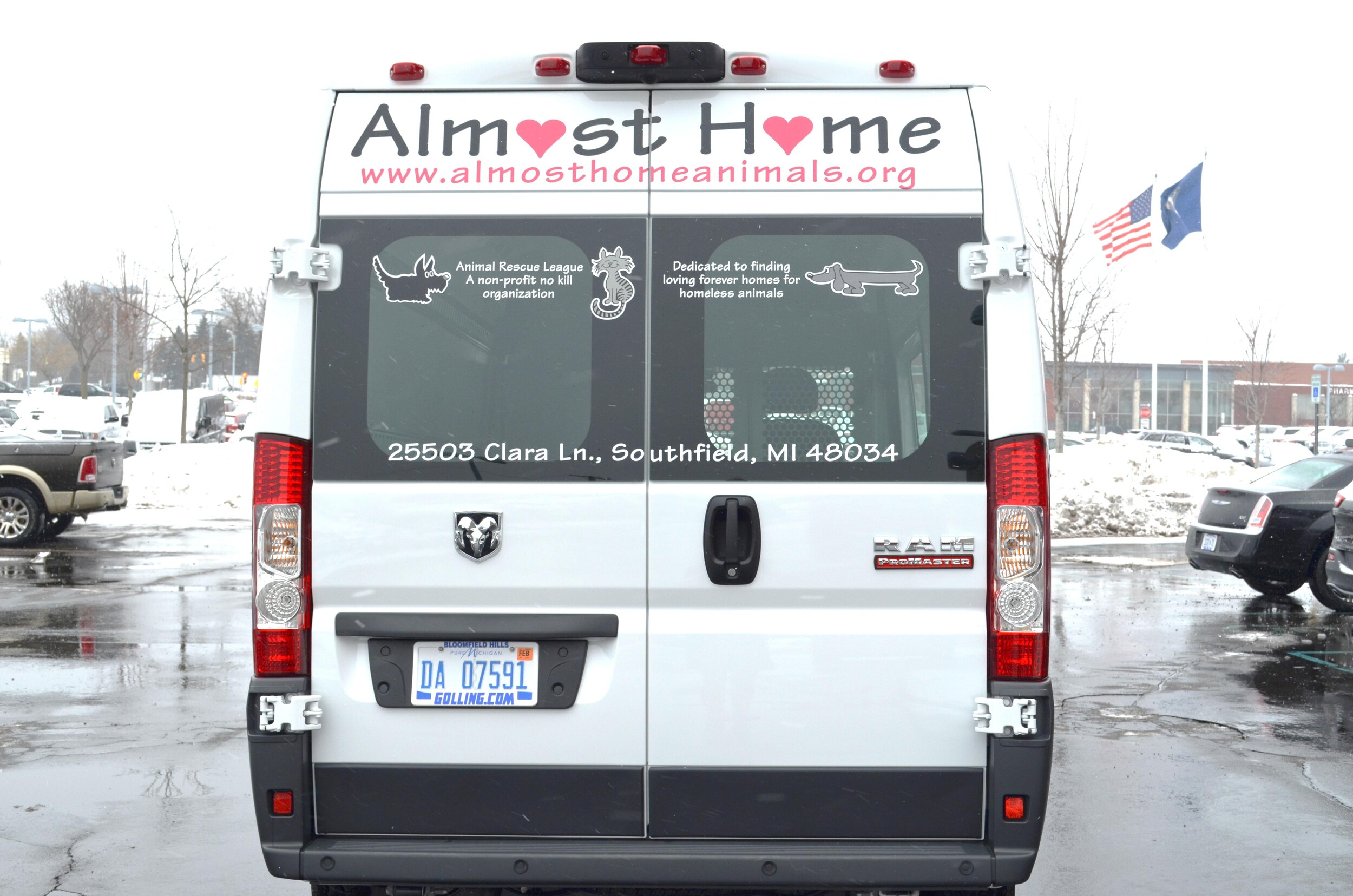 The "no-kill" animal resuce of Metro-Detroit specializes in the housing and care for unwanted animals of all ages until a proper home can be provided. The shelter also specializes in hosting pet-benefitting fundraisers and promoting the adoption of abondoned animals.
Golling Chrysler Dodge Jeep Ram spent months creating a custom Ram Promaster for Almost Home Animal Rescue, featuring vinyl graphics and custom upfits. The contest awards were presented on February 14 to Montgomery and her daughter.